At Tribu Sur You´ll find the best quality outdoor furniture, as we work with the leader brands in Europe.
Taking into account that we are situated in La costa del Sol, and we count on more than 300 sunny days a year, we select carefully the furniture that can make your life easier and nicer, so good design and durable materials are the best partners.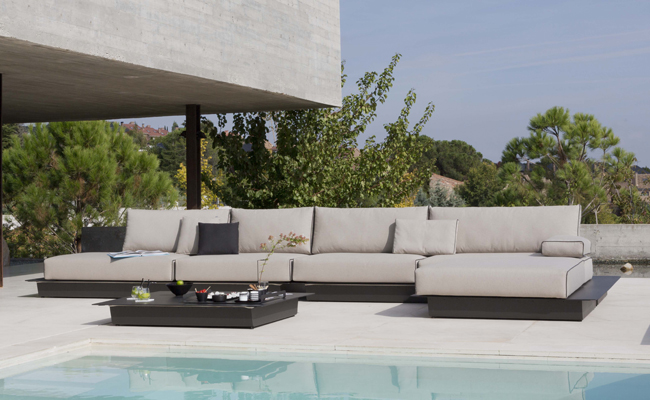 For almost two decades, Manutti has focussed on the design and creation of luxury outdoor furniture. All of their iconic tables, chairs, footrests, loungers and sofas incorporate the colors of the natural world and entice people to gather with their friends and families at any time of the day.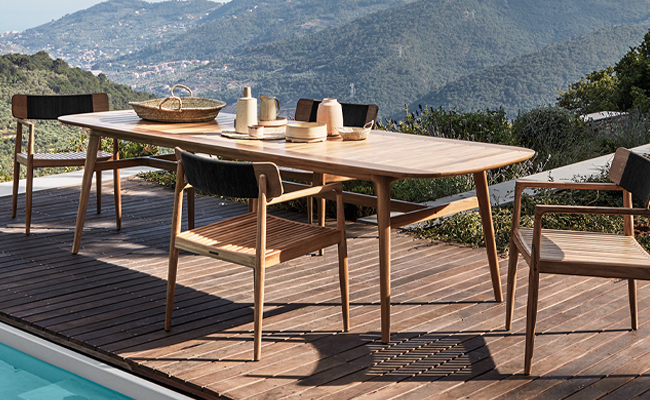 As life gets faster and more complex, the need for quality time and space – the freedom to be you
– grows too.
At Gloster they open doors to timelessly beautiful exteriors where your furniture sets the mood, just the way you want it to be. And they take the long view, using only the very best materials and techniques available. Their aim is your pleasure – to be enjoyed in countless special moments outdoors.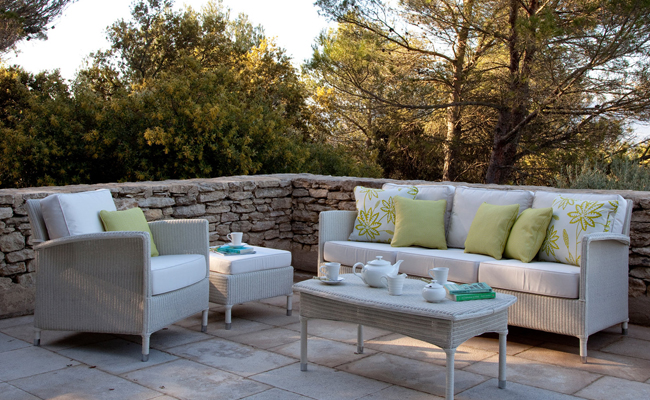 A global company
Vincent Sheppard has been designing and manufacturing indoor and outdoor furniture with exceptional seating comfort since 1992. The company is worldwide market leader in 'Lloyd Loom' furniture, a technique where kraft paper is twisted around a metal wire and woven into unique furniture pieces.
At Vincent Sheppard, they promote beautiful moments spent together. The word 'chairing' brings their two passions together and is at the same time the focus of the company: sharing memories, moments, and life itself in comfortable chairs that help you do so.